MOGICS Coconut Light – The Most Adaptable Light EVER
How did we come up with MOGICS Coconut Light?
We come from all over the world. Many of us left home to explore new worlds and create a better a future. When we are crashing at a rundown hotel to fight for our dreams, it's the light that makes a difference. A well-designed light doesn't just illuminate the room, it changes your perception. So we wanted to design a light that can accompany you for a lifetime. It goes wherever you go, and adapts to the different lifestyles along the journey. It needs to be durable and extremely portable. It becomes the MOGICS Coconut Light.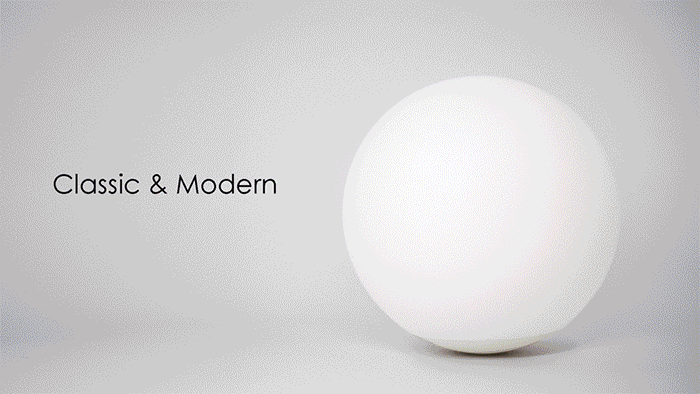 ILLUMINATION
To make the MOGICS product system interoperable, and considering the optimal dimension, we opted for the same modular design as ML1 (MOGICS Light, Gen. 1) for the lighting source of the Coconut Light.
For the Coconut Light, we have increased the brightness to more than three times than that of ML1. In order to minimize the shading effect, we created a transparent casing material for ML2 within the Coconut Light. Additionally, we used Trigonometric Ray Tracing to create the best Diffusion Mode for the lens design.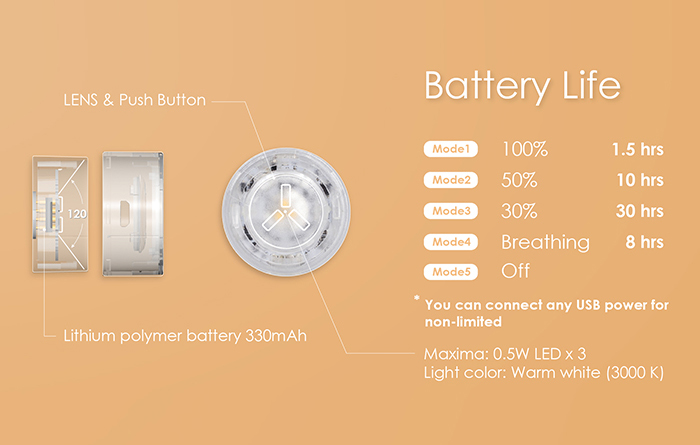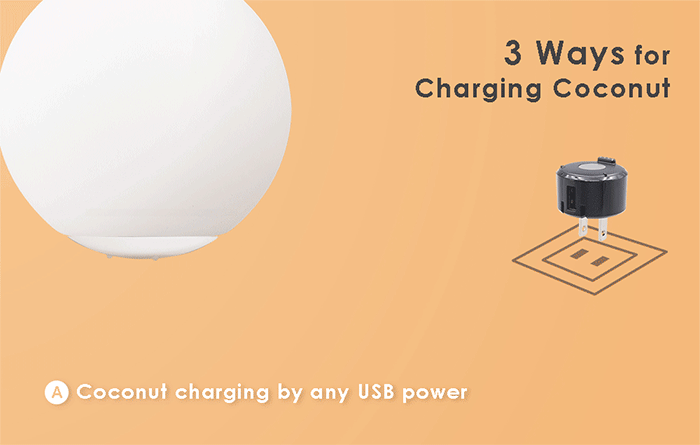 VALVE & SWITCH DESIGN
The unique valve design allows it to self-inflates in t second, ensures no air-leak and maintains its bounce and sturdiness.
The three point design subtly creates a balance in the ball, so that when it's placed on the table, it stays where you want it to be. This is where the invisible switch is located; press once to switch between 4 modes of lighting: Normal, Flash, Breathing, Warning, and OFF
WATERPROOF
We designed the Coconut Light to be entirely waterproof inside-out using nanotech for every component and multilayer waterproofing. This allows both floating mode and submerging mode.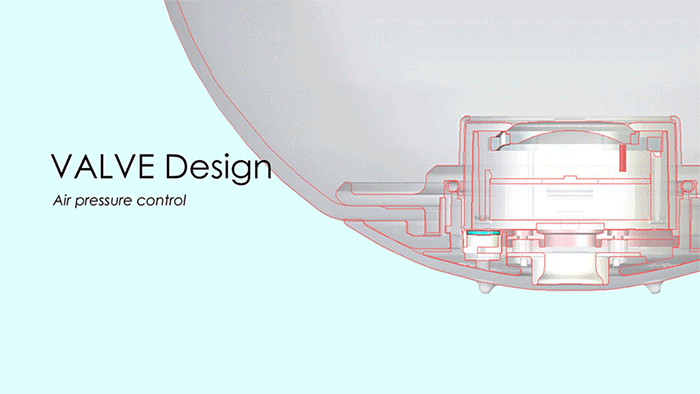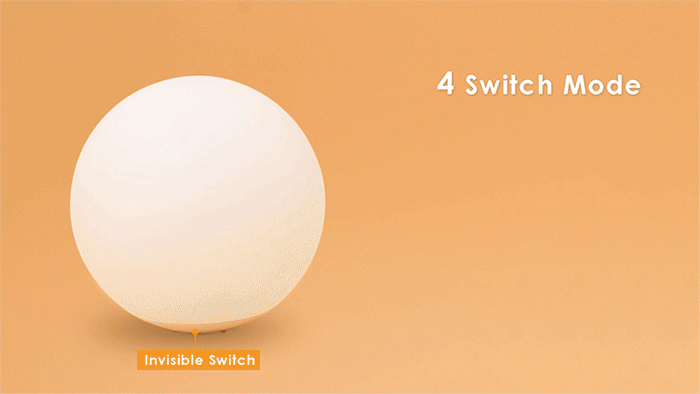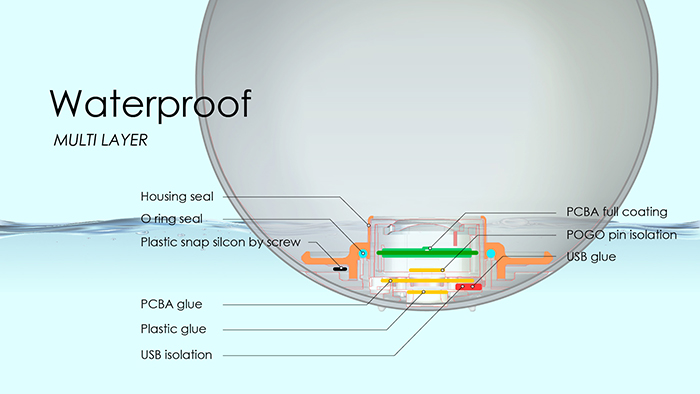 DESIGN YOUR LIFESTYLE
We want to design something encouraging, that adapts to different lifestyles. MOGICS Coconut Light is a minimalistic designer light that is perfect for any event, versatile, and fits flawless in any environment and lifestyle.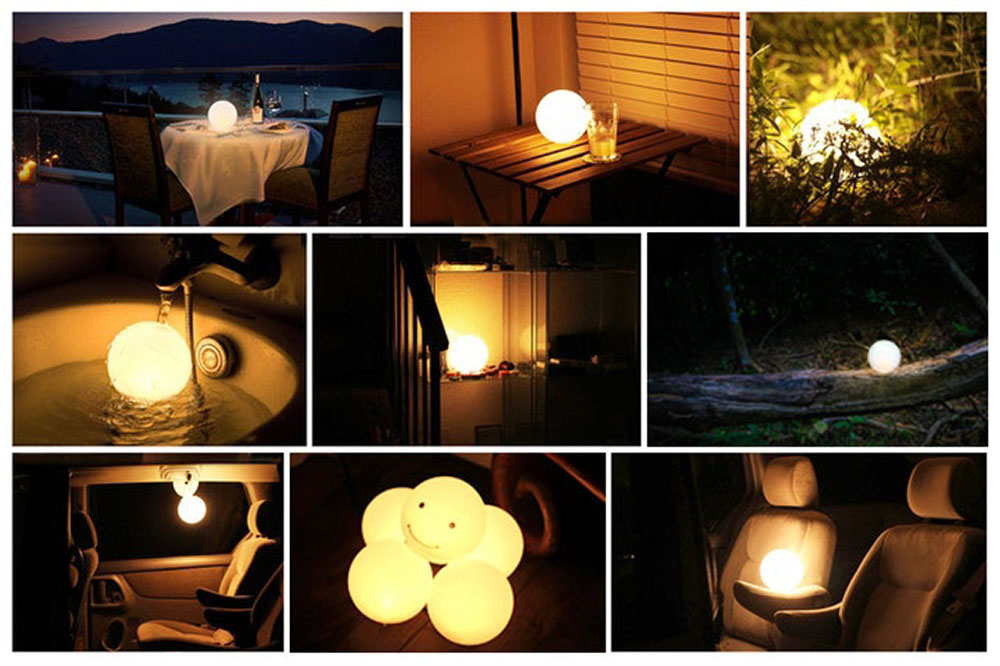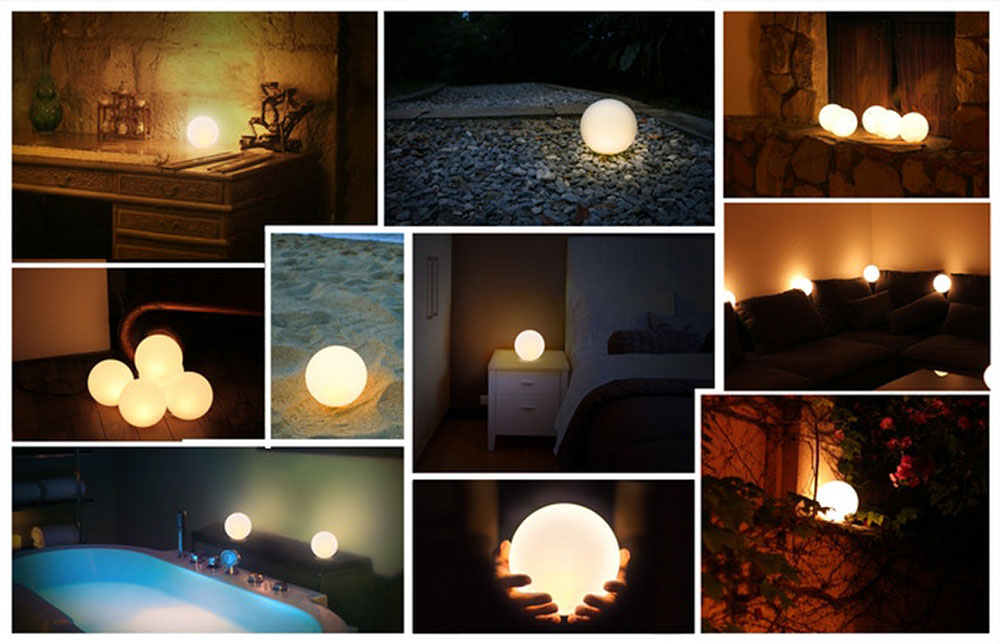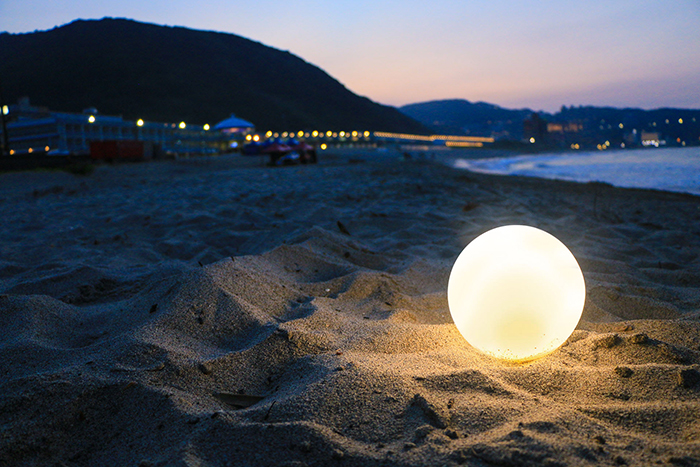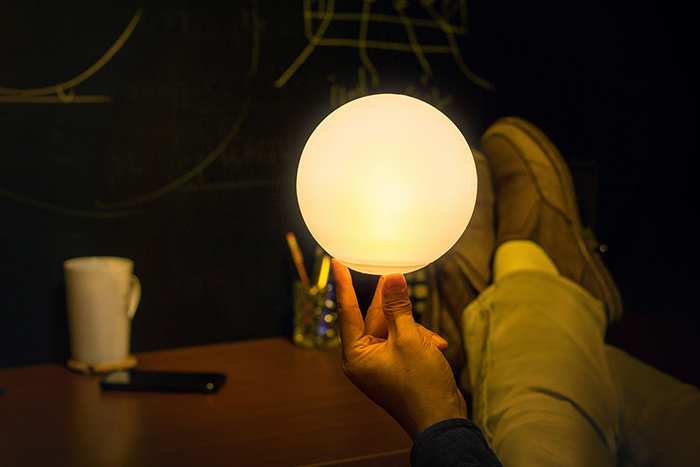 Standard Version
Color Version