1. Minimal size and weight of adapter, making it portable and convenient.
2. Compact size and round shape fits the EU sockets entirely.
3. Special integrated rotate design for earth wire.
4. Replaceable concealed 6.3A fuse design.
MOGICS Adapter – Most integrated and compact adapter ever.
Still wondering how to deal with the socket round hole? MOGICS adapter fixes it all.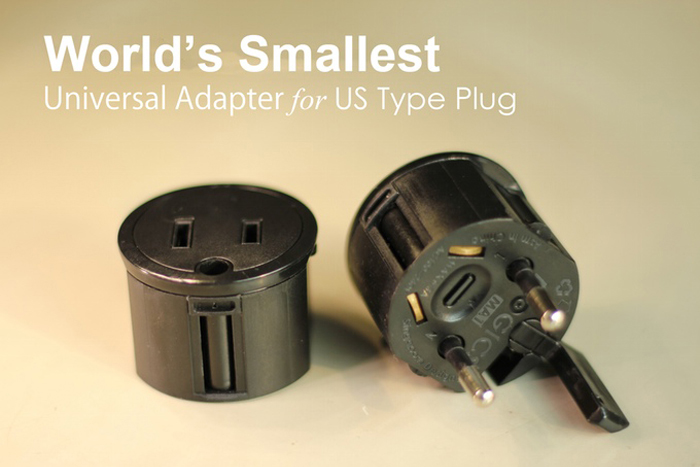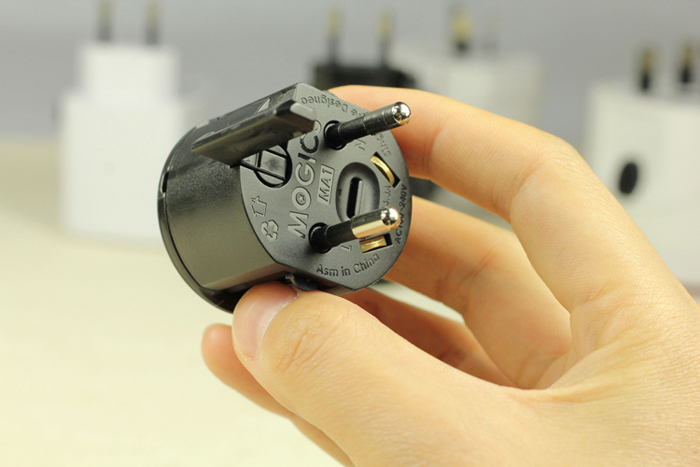 Instead of being a bulky plug, mogics adapter integrated standard EU/UK/AU plug in only 37 millimeters diameters and 26 millimeters height. The cylinder shape of MOGICS adapter inherits the round outfit of MOGICS series. You can even plug in the EU socket entirely.
As for the earth wire, just simply rotate out the plug folded on the side, it will be there ready for you.
Such petite size also integrated with 6.3A replaceable fuse to protect your devices. If you would like to replace a new fuse, just flip out the lid through a little pin and poke the fuse out from earth wire hole.
MOGICS series are design to adapt with each other. MOGICS adapter can work on its own or adapt with MOGICS power donut and MOGICS power bagel.